Welcome
to
Kimmel Steam Power
IN THE NEWS-pdf (if pages appear blank, let it load longer or reload.)

Tom's Steam Vehicles displayed for the 2013 SACA, Chicagoland September Steam Meet, but this is only a small part. His collection is growing all the time.
This website is about all of the latest work on steam power in the last 75 years.  Modern steam power is a little known or understood subject.  In contrast to almost all other steam information on the internet, this information is scientifically correct.  Therefore it will not offer Tesla turbines, free energy from burning water, or any of the many types of goofy rotary engines that the fertile human mind has invented.  I have collected homemade steam engines and monotube boilers.  These will be illustrated and described.  I have collected the best steam library in the country and that will, likewise, be described.  I would rather talk about steam than eat. 
   Tom Kimmel
Working on fixing the Steam Blog button on the left. The Steam Blog has been changed into the Tetracon Steam Books Website, Blog and store.
(Tom's Steam Book Facebook page and Store)
Please visit and "Like" to spread the word. Please excuse our dust as we work to build the site.
(Tom's Real Steam Power Book Website and Store on Wordpress "Blog")
Hot Off the Press:
Real Steam Power Series
Book 5- Scott, Newcomb, Winslow, Knox -
Now on Sale in the Tetracon Steam Books Store
Wall Street Journal Article on the Keen Car and Thomas Kimmel pdf
Videos on Media page - Just click on the link or Media button to the left.
Steam Events: Updated Events Calendar: 2022 Mini Meet and Chicagoland October Meet Dates.
For the Beginning Steam Enthusiast a Quick Education
The Steam Power Cycle, a brief overview.

Parts Supplier's List. Click on the Parts Supplier banner below for the list of suppliers for our shop.
Steam Links: White Paper by Jim Crank and Ken Helmick (When this link is gone, it will also be available
on the bottom of the links page under "White Paper".)
Development of Modern Steam 4: Advanced Internal Boiler Water Treatment
by the Colalition for Sustainable Rail (CRC).

Steam Engines: New! Trunnion Engine Steam Bicycle -
(Now with over 200 engines, boilers, cars and parts online for reference. Most are in the Kimmel Collection, but there are others as well.)

SACA Phorum

One of the better sources of good steam information is the Steam Automobile Club of America (SACA) Phorum, which is a chat room open to everyone and sponsored by SACA.  Because this is open to everyone, we think that many—probably most—of the participants are not club members.  Thus, the thoughts and theories expressed are not the official club thoughts and theories.  In fact, the club does not have an official anything except a broad acceptance of anything steam related.  The club is not organized enough to have an official position even if we wanted to have a position.

We will take off any vindictive, ad hominem, or otherwise irrelevant comments.  We encourage participation by new and unknowledgeable steam enthusiasts.  It is difficult for the engineers, or engineer type of thinkers, to deal with uninformed thoughts and opinions.  We are sorry for any mental anguish thus caused; however, it is in the answering of incorrect information that the subject is learned.  Almost all new steam people come to the subject with similar and incorrect assumptions.  These need to be dealt with on a regular basis.  It is in the dealing with every type of idea that arguments are sharpened and knowledge is imputed. 


Latest Addition: Experimental Flash Steam by Benson and Rayman


Just Click on the Image above or the "For Sale" Button on the left at the bottom of the buttons and you will find the books we have for sale that you rarely find any where else..

Steam Events Are Listed

Just click on the Steam Events
button on the left and browse.

The Keen Steamliner No.2. 
Click here to see more of the Keen Car.
A Doble Chassis -
For More Dobles click on the Steam Engines button to the left and scroll down. Tom has several in his collection and several are under "Others" below Tom's Collection.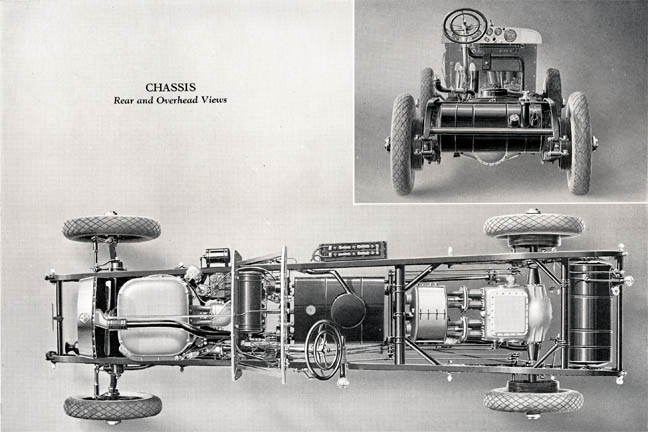 Doble " E " Chassis (Pictures taken from high quality scans of the Doble Sales Brochure we have reprinted for purchase.)